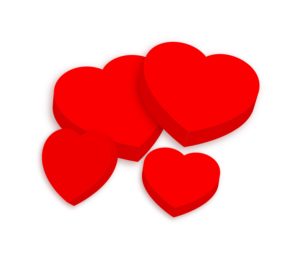 Are you scrambling for Valentine's Day gift ideas for your kid's classmates? Do you want to find a really unique idea for Valentine's Day that's not candy? We've compiled a list of non-candy options for your child's classmates that guarantees fun—without all the sugar. Your child's classmates' parents will appreciate these gifts too, because they won't have to schedule extra dentist appointments because of all the candy.
Melted Crayon
Do you have a ton of broken crayon pieces that your kids could never use? Remove the papers from your crayons and melt down your leftover crayons into one of the cutest—and coolest—gifts for your child's friends. We found directions on this website on how to make these neat crafts. There are three really neat aspects of these gifts: 1) they don't contain sugar 2) your child can help make these gifts by putting the broken crayons into the molds 3) the gift recipients are going to love coloring with these multi-colored fun crayons!
Bracelets
You can use rubber bands, yarn, beads or whatever material you want to make bracelets for your classmates. Your child can help you make the bracelets, and customize each bracelet to their classmate's tastes. For a twist on this old favorite, make the bracelets smaller and attach them to a carabineer so the kids can use them as key chains. Or how about glow-in-the dark bracelets?
Bubbles
Don't let the cold weather stop you from gifting this classic toy; your child's classmates are going to be so excited! Bubbles are a neat way to show your friendship, and it's a neat way the kids can have fun together at their next play date.
Pencils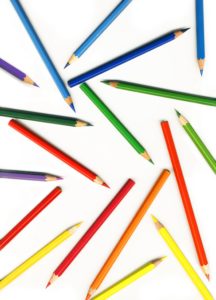 Pencils are one of the most affordable and practical gifts you can give on Valentine's Day, and one of the most appreciated. To get the kids excited, find color-changing pencils, pencils with their favorite characters, or colored pencils that they'll enjoy.
Bookmarks
Let your imagination—or your child's imagination—go wild with this neat Valentine's Day gift. Come up with a neat idea for a DIY craft; we've seen paint chips with neat punch outs that look really nice. For younger kids, purchase bookmarks they can color themselves.
Bingo cards
Want to give the Valentine's Day that keeps giving? Make bingo cards the kids can take home and enjoy. You can put anything on your cards; cool designs, math facts, letters, words, shapes—anything the kids can play with. Once completed, write your Valentine's passage on the back and sign your card to make your bingo cards into a fun game and a Valentine.