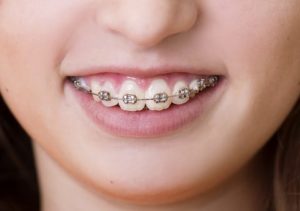 Just because you have braces doesn't mean you can't take part in Halloween fun—and we're talking about the candy! That's why we've compiled a list of Halloween tips that can help brace wearers choose the right candy (and avoid the bad!) and for trick-or-treating home owners to pass out candy that allows brace wearing trick-or-treaters to take part in the sweet fun.
What Halloween candy brace wearers CAN eat
There is hope (and candy)! Traditional brace wearers can eat sweets at Halloween, such as:
Hershey's
3 Musketeers
Kit Kats
Oreos
Hershey kisses
M&M's
Reese's Pieces
Peanut Butter Cups
Sixlets
Sweet Tarts
Andes mint candies
Crackers
Graham crackers
Soft cookies
Apples
Apple cider
Need to know if your favorite candy is brace-friendly? Ask us!
What Halloween candy brace wearers should avoid
To avoid damaging your brace hardware, avoid these foods:
Caramel
Taffy
Popcorn
Nuts
Hard cookies
Gum
Marshmallows
If you have any other questions, ask your dentist. Happy Halloween!