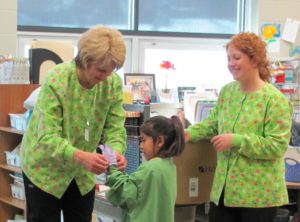 Often, our kids are a case of the extremes when it comes to establishing good, solid brushing habits: they either leave toothpaste all over the bathroom from goofing around (how did they get toothpaste there???) or they're screaming in protest at the mere thought of a toothbrush. A child with good brushing habits is somewhere in the middle, taking their brushing habits (somewhat) seriously and willingly.
With new medical studies regularly connecting good oral health to overall health, the importance of establishing good brushing habits is more important than ever. So how can you teach your kids to brush their teeth (and like it)? Because every child is different, you may have to try one (or several of) these strategies to see what your child enjoys:
Use technology. Use these fun videos to help your kids make sure they are brushing long enough, or download one of these cool apps to make brushing for two minutes fun.
Get toothbrushes (and toothpaste!) your kids like. Let them pick out fun toothbrushes that make them want to brush their teeth.
Show them how Mommy and Daddy (or a cool older sibling!) do it. Be a good role model. Brush often, and brush with your kids to get them in the habit.
Make it a game. Have kids pretend they are superheroes destroying cavities. Or try pretending that their toothbrush is a spaceship zapping away cavities. For the fairy-tale minded, pretend fairies are on their toothbrush. Or bring the zoo into your brushing habits by asking your lion to roar so you can brush his or her teeth!
Read books about brushing teeth. Find books about brushing teeth to read to your kids and add them to your reading routine.
Let them brush. Once your child is around two years old, allow them to brush their teeth. It makes them feel independent.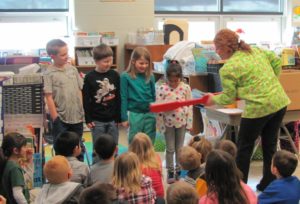 If your kids are in a local southeastern Wisconsin day care or school, have your kids hear about the importance of brushing habits straight from the source: from the dental hygienists that clean their teeth. Call Watertown Area Dental to set up a fun and interactive presentation for your kids. And don't hesitate to call if you have any questions about establishing good brushing habits in your children. Your kids, their mouths and overall health, will thank you later.