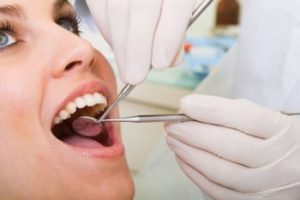 Your teeth have deep grooves, pits and indentations where bacteria, plaque and food particles can hide making them hard to reach with normal brushing and flossing. The result: no matter how faithfully you follow your regular oral care routine, your teeth are still prone to tooth decay and cavities. This can be especially true for your back teeth, particularly if you have deep pits or grooves. To keep those cavities away, your dentist may recommend dental sealants for your teeth.
What does a sealant do?
Dental sealants are painted on to your teeth by a dentist, forming a barricade against unwanted invaders, such as plaque and food. Plaque and food together can cause cavities and tooth decay. A cavity is really the product of a perfect storm involving bacteria, food, saliva and the resulting acid. Bacteria in your mouth combine with food that sits on your teeth and creates plaque which includes acid. The acid in the plaque eats holes in your tooth (tooth decay) called cavities.
How long does it take to apply sealants?
Not long. The answer to this question depends on how many teeth your dentist needs to apply sealants to. The actual application of the dental sealants doesn't take very long but the benefits are definitely long-term.
How long do sealants last?
Dental sealants can last for many years. Your dentist can check the quality of the dental sealants at regular dentist appointments.
Are sealants covered by my insurance?
Usually. Most dental insurance plans cover the cost of dental sealants as a preventative measure. Check with your dental insurance before you schedule your sealant appointment. If you have any questions about dental sealants, contact us or schedule an appointment. Our dentists can look at your dental history, do an examination and tell you if dental sealants are right for you.