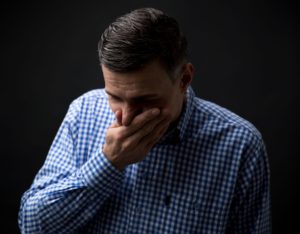 It doesn't matter if you lose a tooth or your child gets a tooth knocked out. There's always a moment of panic and a million questions. What should I do with the tooth? Is there going to be permanent damage? How much is it going to cost to repair the damage? How soon should I see the dentist? What do I do now?
That's why we've put together a list of tips and steps to use when you're faced with a knocked out or broken tooth.
The "don'ts" of a knocked out or broken tooth
Don't touch the root of the tooth, where the tooth touches the gum.
Don't put the lost tooth in anything except cow's milk or saltwater.
Don't try to scrub or scrape the tooth (especially the root).
Don't forget to plug the sink before you rinse the tooth (you don't want to lose it down the drain!).
What to do
Locate the tooth that fell out. Pick up the tooth by the crown (the top of the tooth).
Rinse the tooth in water (use the don'ts listed above as you rinse the tooth carefully).
Put the tooth back in the mouth if possible. Cover it with a piece of gauze. Hold the tooth in its original place by biting down on the gauze.
If placing and keeping the tooth in the mouth is not possible, put the tooth in a cup of cow's milk or saltwater.
Put a cold compress on the cheek to manage the pain.
Take steps to keep it from happening again!